Spring is a time for rebirth; a time to look at your health anew. Rejuvenate your health and well-being and flourish as much as the flowers and nature around you with these springtime wellness tips.
Soothe Winter's Aches
The sun and warm weather of spring are a welcome relief for those suffering from arthritis and rheumatism.
Think of the tissues around a joint as a balloon. When the air pressure is low, as it is in cold weather, the tissue expands, putting extra pressure on the joints. People with arthritis can actually feel changes in atmospheric pressure, which is how some people purportedly predict the weather in their bones.
Spring's warmer temperatures and higher pressure allow the tissues around your joints to relax. Spring's sunshine isn't the only healing light for your pain, though.
Low-level laser therapy (LLLT) makes use of cold laser light to stimulate healing on a physiological level in your cells. During treatment, a clinician applies a low-intensity laser to the bothersome joints. The photons can penetrate 2 to 5 centimeters into your skin, passing through the dermis, epidermis, and subcutaneous tissues to the joint itself. The cells absorb the laser light. It is believed that the light is converted to usable energy, initiating a series of processes that heal injured tissue and reduce inflammation and pain.
Beat Spring Allergies
The one downside to spring is the sudden upsurge in allergies. An estimated 40 million Americans suffer from  seasonal allergies, which have a variety of symptoms but are usually denoted by a congested nose and watery eyes. Allergies often start in youth, but it's not uncommon for them to develop later in life.
Spring in particular causes allergies thanks to:
Pollen from grass, trees, flowers, and weeds
Mold spores
Animal dander
Allergens from dust mites, cockroaches, and other insects
Start by eliminating as many allergens as you can. Make sure you replace the filters of your HVAC system to keep dust and allergens to a minimum. If you plan to mow the grass or perform some manual labor outside, wear a face mask to keep dust and pollen away from your mouth, nose, and eyes. Check your weather for pollen alerts and avoid windy, high-pollen days when you're planning any outdoor excursions.
For the inevitable allergens that make their way into your system, try some natural remedies. Neti pots flush out mucus and other irritants with a saline solution. This won't actually eliminate pollen but it can minimize allergy symptoms and congestion. Some people have also found acupuncture to be helpful.
If worse comes to worst, consult an allergist for to update your allergy medication.
Put a Spring in Your Step
Now that the sun is out and the days are longer, there are more opportunities to get fit and have fun while you're at it. Here are some tips to get back into the habit of working out:
Take it slow. To avoid injury and discouragement, underestimate your abilities in the beginning and gradually increase intensity, whether it's mileage, time, or amount of weight.
Consider cross training. Cross training allows you to maintain a relatively high intensity level while varying your workouts enough to avoid injuries from overuse.
Train with others. Training with others who are at a similar fitness level can keep you progressing at a steady pace.
Always remember RICE. RICE stands for rest, ice, compression, and elevation. Combine to relieve muscle soreness in the event that you do go overboard.
Fill up on Seasonal Produce
Spring is best known for the resplendent selection of delicious fruits and vegetables.  Some of spring's seasonal specialties include: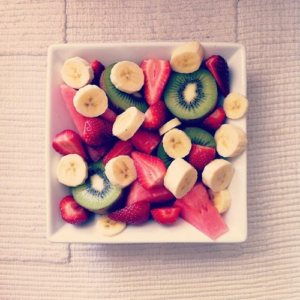 Asparagus – These familiar spears are packed with a variety of nutrients, including vitamins A, C, E, and K, fiber, folate, and chromium. Asparagus is also one of the top antioxidant-containing foods.
 Peas – These tiny green spheres are rich in fiber, protein, and lutein, an antioxidant that keeps your eye cells healthy. Cooked peas offer more iron, magnesium, and phosphorous than raw peas.
Rhubarb – Low in sodium and saturated fat while providing a ton of vitamin C (integral to your immune system) and vitamin K (considered a powerful aid against diabetes), rhubarb is also a surprisingly good source of calcium.
Strawberries – These bright red beauties have a ton of fiber and manganese, but the most surprising quality is their vitamin C. Just a cup of strawberries offers about 150% your daily vitamin C value.
Apricots – Apricots are available in late spring. They offer a good source dietary fiber, potassium, vitamin A, and vitamin C.
Spring is a transitional period signifying love, warmth, and new beginnings. Take advantage of the renewed happiness and beauty around you and shake off the cobwebs of winter. Above all, don't forget to have fun or smell the roses.
---