Revolutionize your practice today!
Join our FREE* Seminar!
When:  October 5th, 2019
Saturday, 8:00-5:30pm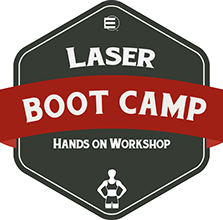 Where:  Hilton Omaha
1001 Cass St.
Omaha, NE  68102
Phone: (402) 998-3400
The Laser Boot Camp is your Opportunity to Jump-Start your Practice with Simple and Quick Laser Techniques through Workshops to Accelerate Your Skills!
The goal of this workshop is to focus on hands on demonstrations and group workshops that the doctor will be able to implement on Monday morning and greatly enhance their results. We will briefly cover how lasers work, research studies, FDA clearances to support how the laser is being used and provide enhanced hands-on demonstrations.
Topics Include:
– Understanding how low level laser works
– Applications for different wavelengths
– Current research validating low level laser therapy
– Low level laser therapy applications in chiropractic
– Hands-free laser application
– Hands-on demonstration & group demonstrations
– Attended and unattended applications
– FDA cleared non-invasive laser treatment non-invasive fat loss
– Turn key integration of lasers into your practice

About the Speaker:
Dr. Andre Camelli, a May of 2000 graduate of Parker College of Chiropractic, owns and operates Life Quest Wellness Center in Cortland, Ohio, since its opening in 2001. At his practice, Dr. Camelli is dedicated to improving the quality of life of his patients by dramatically reducing the devastating effects of stress and subluxations. Dr. Camelli strives to empower each patient to be able to make informed decisions that will keep them and their families healthy. As a best-selling author, Dr. Camelli believes that educating people will not only help them feel better but will enable them to keep themselves healthy their entire lives.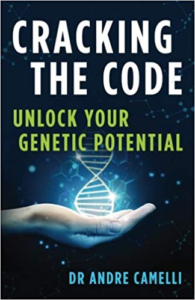 Don't Miss Out on Dr. Camelli's Book Before the Workshop!!
Schedule
8:00-9:00am     Intro to Basic Laser & Basic Physiology of Photobiomodulation
9:00-10:00am   Basic Evaluation, Anatomy & Neurology of Laser Applications for FDA Clearance on Low Back Pain
10:00-10:45am  Low Back Pain Treatment Demonstration
10:45-11:00am  Break
11:00-12:30pm  Basic Laser Functions, Hands-On Workshop and Demos for Low Back and Lumbar Plexus
12:30-1:30pm   Lunch Break
1:30-2:30pm     Basic Evaluation, Anatomy & Neurology of Laser Applications of Plantar Fasciitis, Chronic Heel & Foot Pain
2:30-3:00pm     Plantar Fasciitis, Chronic Heel & Foot Pain Treatment Demonstrations and Hands-On Workshop
3:00-3:45pm     Chronic Neck & Shoulder Pain Evaluation and Treatment Demonstration
3:45-4:00pm     Break
4:00-4:30pm     Basic Violet Laser Applications and Demonstration
4:30-5:00pm     FDA Cleared Non-Invasive Laser Treatment for Fat Loss
5:00-5:30pm     Business Model & Smooth Integration of Lasers into Your Practice Followed by Q&A
Click here for the Omaha brochure.
Contact info
To sign up for this FREE Seminar: call (1) 888.242.0571.
Seminar Cost $FREE*
*Credit card required to hold spot. If attendee no shows for seminar, $50.00 will be charged to card on file.