LLLT:  Discover the Most Researched and Validated Modality of Modern Time
Presenter:  Jerome Rerucha, DC, BS, CHPS, CSCS

Thursday, April 23rd, 2020 at 2:00pm EST/11:00am PST
Hosted by Erchonia Corporation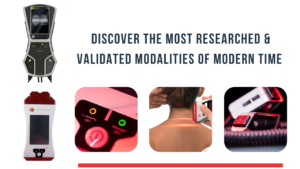 Join laser expert Dr. Jerome Rerucha as he discusses Light Therapy vs. Laser Therapy through research studies, current pain statistics and FDA Market Cleared laser options for your clinic.  Dr. Rerucha will highlight the versatility of Erchonia's PL-Touch and XLR8 Lasers with important discussion on structure and function throughout the nervous system for systemic wellness.  Dr. Jerome will teach solutions to correct and optimize beyond the concept of ideal neutral posture and to graduate to optimum movement, function and performance patterns.  Dr. Rerucha will conclude with demonstration on how to maximize the adjustment with lasers!
Join us to learn about…
What is "Light Therapy?" / "What is Low Level Laser Therapy?"

Low Level Laser Therapy = LLLT is the most researched and validated modality of modern time.

Physiological benefits of LLLT

Introduction to Erchonia's PL-Touch & XLR8 Lasers

Benefits of the Erchonia lasers in a chiropractic practice = Maximize treatment protocols by treating the area of involvement (acute or chronic), central nervous system (spine/subluxations), safety pin cycle (brain)

Merrick chart (visceral somatic/somatic visceral).

Return on investment
About the Speaker

Jerome Rerucha D.C., B.S., C.S.C.S. C.H.P.S.® is a practicing clinician, co-owner of Crossfit Eatonton with his wife, Jennette, and a speaker teaching integration of advanced clinical treatment applications and competitive strength and conditioning principles. Prior to clinical practice he was a full-time strength coach, competed in powerlifting for 14 years and won a Lifetime Drug Free World Title and The Best Lifter Award in 1999. Dr. Rerucha has been involved with numerous Division 1 strength programs. Having the personal competitive lifting experience, coaching numerous types of athletes and elite strength athletes provides additional benefits when teaching his dynamic clinical applications.  For more information on Dr. Rerucha, please visit www.Erchonia.com.
When:  Wednesday, April 23rd, 2020 at 2:00pm EST/11:00am PST
Where:  At the convenience of your home or office
Hosted By:  Jerome Rerucha, DC, BS, CHPS, CSCS