SPECIAL EVENT
Is your business prepared for the fastest growing trend in Non-Invasive Fat Loss?
Thursday, September 19th, 2019 – Manchester


Today, advances in aesthetic procedures are moving at an unprecedented rate, and this has led to the innovation of safer, pain-free, non-invasive solutions. These newly emerging therapies have attracted a large segment of the population who are seeking viable alternatives to traditional surgical approaches and proven treatments for non-invasive fat loss is fueling the growth. To capture a portion of this flourishing segment, speed to market and competitive differentiation is key to building a strong, thriving business. Nevertheless, business owners, beleaguered with marketing material and foolhardy claims, struggle to identify and isolate proven, safe and effective technologies.
Non-invasive fat loss is projected to be one of the fastest growing procedures over the next decade. Low level laser therapy is the only proven technology to effectively disrupt fat cells to release stored fat – helping clients lose unwanted inches.
Join us for a FREE Laser Training Session to discover the possibilities!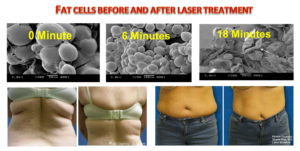 Join the experts to discover how non-invasive fat loss lasers can revamp your business and make your return on investment in the coming years skyrocket. This informative and fun evening will provide you insights into who Erchonia is, and why we are the world leader in low level laser technology.
Syllabus:
Refreshments
Non-Invasive Fat Loss Presentation
Live Demonstration
Successful Implementation with Marketing Support
Q & A
For more information on Zerona, please visit www.erchonia.com.
Seminar Details:


When:
Thursday, Sept 19th, 2019

6:30-8:30pm

Where:
Manchester Airport Marriott Hotel
Hale Barns, Hale Road
Altrincham, WA15 8XW
 
Cost:  $FREE

Every attempt is made to offer these seminars as publicized, however Erchonia Seminars reserves the right to adjust seminar locations, dates, time, speakers, content, etc., due to circumstances beyond control. No audio or video or tape recorders are allowed, and no portion of the seminar may be reproduced in any manner without expressed consent. Preregistration is required. Erchonia Seminars cannot be held responsible for any expenses incurred by registrants if a program must be altered or canceled. Seminar fee is non-refundable. If unable to attend, seminar fee will be transferred to another seminar. ©2014-2019 Erchonia Corporation. All rights reserved.