SUPERHIGHWAY TO HEALTH

Proven Protocols for Clinical Success in Pain & Accelerated Healing
September 4th, 2020 – ROVE DUBAI MARINA HOTEL
~7 CPD/CE Units~

About The Seminar
In this incisive seminar, Dr. Robert Silverman as he explores the process of implementing a streamlined successful laser system in your practice. He will share laser protocols, nutrition protocols, and proven programs. You will gain insight into a straightforward methodology to incorporate these protocols into a clinically effective system that will elevate clinical outcomes. This webinar is ideal for any practitioner who wants to get the laser/nutrition edge in their community.
Join Dr. Silverman in this informative seminar to gain insight into a comprehensive methodology that incorporates proven protocols into a clinically effective system—one you can apply to your practice immediately.

Robert Silverman, DC, DACBN, DCBCN, MS

Dr. Robert G. Silverman is a chiropractic doctor, clinical nutritionist, international speaker and author of, "Inside-Out Health: A Revolutionary Approach to Your Body," an Amazon No. 1 bestseller in 2016. The ACA Sports Council named Dr. Silverman "Sports Chiropractor of the Year" in 2015. His extensive list of educational accomplishments includes six different degrees in clinical nutrition. Dr. Silverman also maintains a busy private practice as founder of Westchester Integrative Health Center, which specializes in the treatment of joint pain using functional nutrition, low-level laser therapy, along with other cutting-edge, science-based, nonsurgical approaches.
Dr. Silverman is on the advisory board for the Functional Medicine University and is a seasoned health and wellness expert on both the speaking circuits and within the media, as well as a frequent health expert contributor on national blogs such as Consumer Health Digest, NewsMax.com. He has appeared on FOX News Channel, FOX&Friends, NBC, CBS, and The Wall Street Journal Live, to name a few.

Seminar Details:

When:
September 4th, 2020

Times:
Registration at 8:30am
Friday 9:00-6:00 pm

Where:
Rove Dubai Marina Hotel
Al Seba Street, Dubai Marina,
PO Box 119444, Dubai, UAE
Phone:  +971 4 241 9400



Seminar Cost:

  $120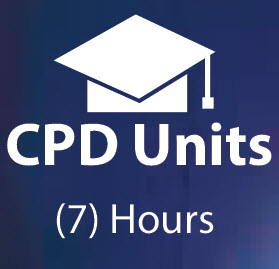 IMPORANT INFORMATION:
The hotel will ensure safety for all attendees. Social distancing rules
will apply, therefore the seminar will be limited to a maximum of 40 attendees.
***Book now to secure your place as demand will be high***

Seminar Topics:
Key clinical takeaways:
Hands-on reproducible, implementable protocols for your practice success
Apply neurodynamic tests and corrective laser protocols
Assess and understand traumatic brain injuries (concussion, neurodegenerative diseases)
Strategies to initiate the positive impact of gut health on the musculoskeletal system
Building the Ultimate Back: from chronic back pain to high performance
Clinical breakthroughs in the treatment of musculoskeletal injuries
New laser research and its clinical applicability
Expertly assess intestinal and blood-brain dysfunctions
Demonstrations of laser applications and case studies
Learn science-based clinical protocols for the management of symptoms and conditions such as:
Carpal tunnel
Lumbar disc degeneration
Sciatica
Cervical/whiplash condition
3 phases of healing for soft tissue injuries
Traumatic brain injuries/concussion
Lumbar disc degeneration/sciatica
Tennis/golfer's elbow
Plantar fasciitis
Ankle sprain
Peripheral nerve entrapments
Cell membrane health
Leaky gut/leaky brain
Vagus nerve protocol and applicability
Attendees will receive:
Clinical protocols and pearls based on case studies
An up-to-date syllabus with graphics and take-home notes
An information-packed day guaranteed to expand your clinical knowledge
Doctor laser flowcharts and nutritional protocols
Every attempt is made to offer these seminars as publicized, however Erchonia Seminars reserves the right to adjust seminar locations, dates, time, speakers, content, etc., due to circumstances beyond control. No audio or video or tape recorders are allowed, and no portion of the seminar may be reproduced in any manner without expressed consent. Preregistration is required. Erchonia Seminars cannot be held responsible for any expenses incurred by registrants if a program must be altered or canceled. The seminar fee is non-refundable. If unable to attend, the seminar fee will be transferred to another seminar. ©2014-2020 Erchonia Corporation. All rights reserved.