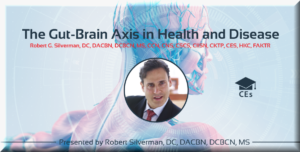 The Gut-Brain Axis in Health and Disease

November 30th, 2019 – London
Presented by:  Robert Silverman, DC, DACBN, DCBCN, MS
~7 CPD Units~

About The Seminar
Dr. Robert Silverman, the doctor's chiropractic doctor and laser therapy expert, leads you through an innovative demonstration showcasing the power of performance nutrition and conservative therapies on health and movement patterns. Utilizing interactive how-to's, he demonstrates an integrative approach to improved performance and recovery through an enhanced diet and accurate supplementation, laser therapy, functional movement assessment, corrective exercises and more.
To truly improve a patient's health and optimize active lifestyles, we need to understand how systems interact with one another. Dr. Silverman discusses the gut-to-brain axis, with special emphasis on understanding Alzheimer's and treating concussion for faster recovery.
Gut-brain axis is one of the most hotly debated topics in sports medicine today. Research surrounding these connections has experienced significant growth recently in the areas of incidence, assessment and recovery.  However, the jury is still out as far as the most effective protocols go.
Join Dr. Silverman in this informative seminar to gain insight into a comprehensive methodology that incorporates proven protocols into a clinically effective system—one you can apply to your practice immediately.
About Robert G. Silverman, DC, DACBN, DCBCN, MS, CCN, CNS, CSCS, CIISN, CKTP, CES, HKC, FAKTR

Dr. Robert G. Silverman is a chiropractic doctor, clinical nutritionist, international speaker and author of, "Inside-Out Health: A Revolutionary Approach to Your Body," an Amazon No. 1 bestseller in 2016. The ACA Sports Council named Dr. Silverman "Sports Chiropractor of the Year" in 2015. His extensive list of educational accomplishments includes six different degrees in clinical nutrition. Dr. Silverman also maintains a busy private practice as founder of Westchester Integrative Health Center, which specializes in the treatment of joint pain using functional nutrition along with cutting-edge, science-based, nonsurgical approaches.
Dr. Silverman is on the advisory board for the Functional Medicine University, the advisory board for Metagenics and is a seasoned health and wellness expert on both the speaking circuits and within the media, as well as a frequent health expert contributor on national blogs such as Consumer Health Digest. He has appeared on FOX News Channel, FOX, NBC, CBS, CW affiliates as well as The Wall Street Journal and NewsMax, to name a few.
He was invited as a guest speaker on "Talks at Google" to discuss his current book. As a frequent published author in peer-reviewed journals and other mainstream publications, including Thrive Global, Integrative Practitioner, MindBodyGreen, Health Radar, Muscle and Fitness, The Original Internist and Holistic Primary Care journals, Dr. Silverman is a thought leader in his field and practice.
Join Dr. Silverman in this informative seminar to gain insight into a comprehensive methodology that incorporates proven protocols into a clinically effective system—one you can apply to your practice immediately.

Seminar Topics:
Key clinical takeaways:
Hands-on reproducible, implementable protocols for your practice success
Apply neurodynamic tests and corrective laser protocols
Assess and understand traumatic brain injuries (concussion, neurodegenerative diseases)
Strategies to initiate the positive impact of gut health on the musculoskeletal system
Building the Ultimate Back: from chronic back pain to high performance
Clinical breakthroughs in the treatment of musculoskeletal injuries
New laser research and its clinical applicability
Expertly assess intestinal and blood-brain dysfunctions
Demonstrations of laser applications and case studies
Learn science-based clinical protocols for the management of symptoms and conditions such as:
Traumatic brain injuries/concussion
Lumbar disc degeneration/sciatica
Tennis/golfer's elbow
Plantar fasciitis
Ankle sprain
Peripheral nerve entrapments
Cell membrane health
Leaky gut/leaky brain
Vagus nerve protocol and applicability
Attendees will receive:
Clinical protocols and pearls based on case studies
An up-to-date syllabus with graphics and take-home notes
An information-packed day guaranteed to expand your clinical knowledge
Doctor laser flowcharts and nutritional protocols
Seminar Details:


When:
November 30th, 2019

Registration at 9:30am
Saturday 9:30-6:00pm

Where:
London Marriott Hotel
140 Park Lane
Mayfair, London W1K 7AA
'Oxford Suite'


Seminar Cost:  £95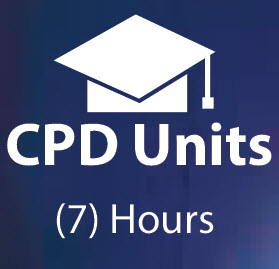 Click here for the London Brochure.
To view the complete syllabus, 
click here
.
Every attempt is made to offer these seminars as publicized, however Erchonia Seminars reserves the right to adjust seminar locations, dates, time, speakers, content, etc., due to circumstances beyond control. No audio or video or tape recorders are allowed, and no portion of the seminar may be reproduced in any manner without expressed consent. Preregistration is required. Erchonia Seminars cannot be held responsible for any expenses incurred by registrants if a program must be altered or canceled. Seminar fee is non-refundable. If unable to attend, seminar fee will be transferred to another seminar. ©2014-2019 Erchonia Corporation. All rights reserved.