Erchonia Corporation began their commitment to conducting clinical research in December 1999, with Neck and Shoulder studies, as a means to prove viability to the FDA. At the time, the FDA considered low-level lasers "experimental" as no company had presented ethical clinical data to prove them safe and effective. Erchonia petitioned the FDA regarding a study, choosing neck and shoulder pain because it was one of the most common neuromuscular conditions of which few devices had been proven successful in treating.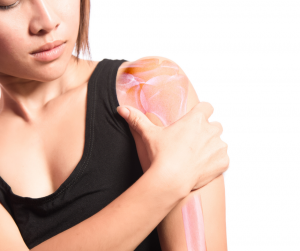 The study began December 1999 and was completed August 2000. The data collected on pain control was so impressive we were certain the FDA would grant market clearance without hesitation. Erchonia Corporation presented the results to the FDA in a 510(k) submission and for months the FDA told us the study was good. However, in January 2001, owing to the FDA's years of doubt regarding low-level lasers, they requested a second study: one that was more limiting. In our first study we mixed patients suffering from both chronic and acute neck and shoulder pain. The FDA wanted us to target either acute OR chronic patients. You can imagine the frustration we at Erchonia Corporation felt, however, being committed to our course we persevered.
Inclusion Criteria for Study
Sensing the FDA's hesitation based on their long held opinion, that low-level lasers were "experimental" Erchonia Corporation took a proactive approach. Steven Shanks, along with Erchonia Corporation's regulatory agent hosted a conference call with the FDA to discuss the strict inclusion criteria they wanted for the next study. We addressed all their concerns and ensured test criteria were included in the clinical trial matrix to address each of them. Erchonia Corporation again chose chronic neck and shoulder pain since we felt that if we proved this indication, it would demonstrate to the FDA, what we already knew, the incredible healing power of the Erchonia laser.
The inclusion criteria consisted of:
Pain on a visual analog scale
Pain greater than 50 on a scale of 1 to 100
Patient had to have had the pain longer than 30 days
No pharmaceutical intervention for 30 days prior to and during the study
No over the counter medication for 48 hours prior to the study
Range of Motion measured using duel inclinometers, pre and post
Motor Strength testing (Hoppenfeld) of C-5 to T-1
Second Study
The second, stricter study was completed January 2002. The results proved outstanding pain reduction, and increased muscle strength and range of motion. The overwhelming results were presented to the FDA in a 510(k) submission that led to the first low-level laser given market clearance by the FDA, awarded January 17, 2002. Not only did the Erchonia Corporation studies garner the first low-level laser indication for use, the Erchonia laser device initiated the need for the FDA to create a new regulatory category, NHN Biostimulation lasers.
Erchonia Corporation is proud to claim that because of our commitment to low-level laser technology and fortitude to prove our standing with clinical research, Low Level Lasers are a sanctioned medical modality.