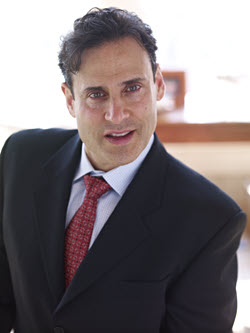 Robert G. Silverman
DC, MS, DABCN, DCBCN, CNS, CCN, CSCS, CIISN, CKTP, CES, HKC, SASTM
311 North St. Ste. G1  White Plains, NY 10605
Office: (914) 287-6464          Fax: (914) 949-3735
Info@DrRobertSilverman.com  •  www.DrRobertSilverman.com
Upcoming Events
Register for Revolutionary Wellness - New Haven, CT - Nov 6th!!
Register for Super Highway to Health - 8 OnlineCEs - Dec 4th!!
Register for Super Highway to Health (FREE SEMINAR) - Seattle, WA - Dec 11th-12th!!
Dr. Robert G. Silverman is a chiropractic doctor, clinical nutritionist, international speaker and author of, "Inside-Out Health: A Revolutionary Approach to Your Body," an Amazon No. 1 bestseller in 2016. The ACA Sports Council named Dr. Silverman "Sports Chiropractor of the Year" in 2015. His extensive list of educational accomplishments includes six different degrees in clinical nutrition. Dr. Silverman also maintains a busy private practice as founder of Westchester Integrative Health Center, which specializes in the treatment of joint pain using functional nutrition, low-level laser therapy, along with other cutting-edge, science-based, nonsurgical approaches.
Dr. Silverman is on the advisory board for the Functional Medicine University and is a seasoned health and wellness expert on both the speaking circuits and within the media, as well as a frequent health expert contributor on national blogs such as Consumer Health Digest, NewsMax.com. He has appeared on FOX News Channel, FOX&Friends, NBC, CBS, and The Wall Street Journal Live, to name a few.
He was invited as a guest speaker on "Talks at Google" to discuss his current book. As a frequent published author in peer-reviewed journals and other mainstream publications, including Thrive Global, Integrative Practitioner, MindBodyGreen, Health Radar, Muscle and Fitness, The Original Internist and Holistic Primary Care journals, Dr. Silverman is a thought leader in his field and practice.
CURRICULUM VITAE
Education                             
2000 – 2001                 Sc. in Human Nutrition; Univ. of Bridgeport, Bridgeport, CT; Magna cum Laude
1996 – 1999                 C., Doctor of Chiropractic; Univ. of Bridgeport, Bridgeport, CT; Magna cum Laude
1983 – 1988                 BBA – Major in Accounting; Pace University, Pleasantville, NY
Licensure                              
December 2013 ART® – Credentialed Provider, Complex Protocols
April 2013 Certified SASTM provider
March 2013 CrossFit – Level 1 trainer
December 2012 RockTape – Fascial Movement Taping, Levels 1 & 2 certified
August 2011 ART® – Credentialed Provider, Palpation, IronMan Masters
February 2011                 Functional Movement Screen - credentialed provider
December 2010                 HKC – Hardstyle Kettlebell Certified instructor
July 2009 DCBCN – Diplomate with the Chiropractic Board of Clinical Nutrition
September 2008 NASCM – Corrective Exercise Specialist
April 2008 Kinesio Taping – Certified practitioner
November 2006                 CIISN – Certified Sports Nutritionist
November 2005                 ART® – Credentialed Provider, Biomechanics
November 2005                 ART® – Credentialed Provider, Long-Tract Nerve Entrapments
March 2004                 Graston Technique® – Certified Provider
May 2003 DACBN – Diplomate with the American Board of Clinical Nutrition
October 2000                 ART® - Credentialed Provider, Spine
July 2003                 ART® - Credentialed Provider, Lower Extremity
November 2003                 ART® - Credentialed Provider, Upper Extremity
June 2001                 CNS – Certified Nutritional Specialist
April 2001                 CCN – Certified Clinical Nutritionist
May 2000 CSCS – Certified Strength & Conditioning Specialist
February 2000                 Connecticut State Chiropractic license
January 2000                 New York State Chiropractic license
Clinical Experience             
Successful referral-only private practice since February 2000
Owner and Clinic Director of Westchester Integrative Health Ctr.; Specializing in the diagnosis of joint pain and soft-tissue management and its treatments with an innovative, established and well-researched approach to non-surgical care while incorporating proper nutrition protocols
Book Published
2016       Inside-Out Health: A Revolutionary Approach to Your Body. Lioncrest Publishing. Amazon #1 Best seller
Awards 
"2015 Sports Chiropractor of the Year", American Chiropractic Sports Council
April 2008: Recipient of Iona College Women's Basketball team "6th Man Award" for off-court contribution of time and expertise in nutritional support to enhance performance
Webcast
2018                               Founder & host: Proven Health Alternatives
Professional Organizations               
Metagenics Medical Advisory Board 2017-2018
Chief Science Officer; MayPro Ventures
BioPosture; Professional Advising Board
Post-Graduate instructor; Northwestern Chiropractic College
Post-Graduate instructor; New York Chiropractic College
Post-Graduate instructor; University of Bridgeport College of Chiropractic
American Chiropractic Association
CT, NY, Chiropractic Association
Member of American College of Nutrition
International and American Association of Clinical Nutritionists
ACA Council on Sports Injuries and Physical Fitness
American Clinical Board of Nutrition
NSCA Commission
Member of ACA Rehab Council
Television Appearance/Social Media Engagements   2005-present
"Beyond the Game"
CBSNews
Channel 12 News: Myth-Busting Monday
Chasing News, Channel 9
com
Fox & Friends
Fox 32 Chicago
Fox 5 News
Good Morning Washington
NBC News
NewsMax TV
Own syndicated TV show – "Westchester Get Healthy w. Dr. Rob"
Spectrum News NY1
Street Soldiers, Fox 5
The Jenna Wolfe Show
TSC, Toronto, Ca
Twitter – Everyday Health MS Walk, co-host
Wall Street Journal live
Westchester Channel 12
WHDT World News
WMBC-TV
WPIX channel 11
WTNH8 (ABC)
Radio Appearance    2004-present    
Ask Joe DiMatteo, SiriusXM Family Talk Channel 131
Beyond Your Ears (Podcast)
CBS Sports, The D.A. Show
Chanel 1560AM
Channel 1060AM:  The Frankie Boyer Show on Health
Channel 1230AM
Channel 1240AM
Channel 770AM, WABC
Chirocandy
Chiropractic Economics
ChiroSuchi
Code Delicious
DC2Be Revolution
Veronica MD, Wellness for the Real World
Erica Sandberg's Adventures with Money (Podcast)
Fitness Blitz Radio
Fox News Radio Nationwide
Hockey Doc Talk (Podcast)
iPractitioner Podcast
KGO Radio
KSCO-AM
KTH Radio
Late Night Health
Learn True Health w. Ashley James
Let's Talk America
My Talk 107.1PM
Nutritional Weight and Wellness (Podcast)
com
FM
The Adam Harmon Show
The Back to Health Podcast
Wellness for Life w. Dr. Susanne Bennett (Podcast)
Wellness for the Real World Podcast
WODDoc episode 893 (Podcast)
WSRQ-AM
WTBQ-AM
WTOP Radio
Published Articles:
1, 2018 Metagenics Blog: "What to Look for in a Sports Recovery Drink"
30, 2018 Newsmax.com: "Counting Calories Won't Ensure Weight Loss"
7, 2018 Newsmax.com: "Why Athletes Need Different Diets"
2018 Consumer Health Digest/blogs: "Be Hydrated: How to Maintain Body Temperature"
2018 DynamicChiropractic.com: "The Back Pain Solution"
29, 2018 Newsmax.com: "Breakthrough Solutions for Back Pain"
29, 2018 Metagenics Blog: "Branched-Chain Amino Acids and Workouts"
22, 2018 Metagenics Institute: "5 Foods for Joint Health"
21, 2018 Newsmax.com: "4 Tips to Sleep Better"
21, 2018 ThriveGlobal: Having Trouble Losing Weight? Your Gut Bacteria May be to Blame"
20, 2018 Metagenics Blog: "Why Different Athletes Need Different Diets"
3, 2018 Newsmax.com: "Nutrition for the Injured Brain"
July 24, 2018 com: "The Danger of Dehydration"
July 18, 2018 Metagenics Blog: "Why the Keto Diet May Benefit Athletes"
July 16, 2018 Metagenics Blog: "Intermittent Fasting on the Ketogenic Diet"
July 10, 2018 com: "Three Things for Better Sleep"
July 6, 2018 com: "The Formula for Better Sleep"
July 2, 2018 Metagenics Blog: "Five-Minute Exercises for Back Strength"
June 2018 com: "How to Support Your Gut Flora?"
June 22, 2018 com: "Clinical Uses for Lipid Mediators"
June 14, 2018 com: "Stopping the Inflammatory Process"
June 13, 2018 ThriveGlobal: "How to Remain Healthy When Travelling for Business"
June 2018 Health Radar: "Don't Let Poor Gut Health Lead to Brain Issues"
May 2018 com: "Natural Treatments for Spring Allergies"
May 29, 2018 com: "4 Meal-Planning Tips for Athletes"
May/June 2018 NY Tennis Magazine: "Avoid Pain Drugs with Laser Therapy"
May 16, 2019 com: "Keto Diet for Performance Athletes"
May 9, 2018 com: "4 Tips for Fighting Travel Burnout"
May 3, 2018 com: "Avoid Pain Drugs with Laser Therapy"
24, 2018 NewsMax.com: "4 Tips for Distance Training"
17, 2018 ThriveGlobal: "How Entrepreneurs Can Maximize Their Brain Health"
15, 2018 Metagenics.com: "Why Athletes Should Adopt the Keto Diet"
13, 2018 NewsMax.com: "Nutrition for an Injured Brain"
12, 2018 Reviewed.com: "Everyone is Meal Prepping"
10, 2018 MeyerDC: "Why Sleeping Position Matters"
9, 2018 NewsMax.com: "5 Food for Joint Health"
April 2018 com: "Sleep and Your Weight: A Two-Way Street"
2, 2018 NewsMax.com: "5 Rs for Better Gut Health"
28, 2018 Metagenics Institute: "5 Foods for Joint Health"
26, 2018 NewsMax.com: "Gut Health Impacts Athletes"
22, 2018 Elite Daily: "Does the Keto Diet Make You Tired?"
22, 2018 ThriveGlobal: "The Fastest Ways Entrepreneurs Can Achieve Optimum Health"
21, 2018 NewsMax.com: "7 Ways to Get in Shape for the Summer"
Mar/Apr 2018 NY Tennis Magazine: "Why Tennis Players Should Consider the Ketogenic Diet"
Spring 2018 Holistic Primary Care: "Gut Dysfunction Often Follows Traumatic Brain Injury"
March 2018 com: "Choose a Brain-Healthy Diet"
March 2018 Metagenics Blog: "The Rest of the Story"
13, 2018 NewsMax.com: "4 Ways to Sleep Better"
5, 2018 NewsMax.com: "Sleep More for Better Health"
Jan/Feb. 2018 NY Tennis Magazine: "Better Gut, Better Game"
27, 2018 NewsMax.com: "Keto Diet Works for Athletes"
23, 2018 MetagenicsInstitute.com: "5 Foods for Joint Health"
23, 2018 NewsMax.com: "Feed Your Brain a keto Diet"
16, 2018 NewsMax.com: "Maximize Liver Detoxification"
9, 2018 NewsMax.com: "Framework for Treating Fibromyalgia"
5, 2018 Consumer Health Digest: "Stomp Out Poor Nutrition"
30, 2018 NewsMax.com: "Super Bowl Health Tips"
25, 2018 NewsMax.com: "Five-Point Concussion Protocol"
25, 2018 Metagenics blog: "Why Sleeping Position Matters"
19, 2018 NewsMax.com: "Toxins are All Around Us"
9, 2018 Romio.com: "How to Get (and Stay) Healthy This Year!"
5, 2018 ConsumerHealthDigest.com: "In 2018 Boost Your Health Inside-Out health and Have No Sickness Bouts!"
2017 The Original Internist: "Functional Fitness for Tennis Players"
27, 2017 Practice Insights News Update: "Fat Loss with the Zerona Z6"
11, 2017 AskMen.com: "Biotin Benefits"
2017 Health Radar: When to Take Your Vitamins: Timing Key to Effectiveness"
Nov/Dec. 2017 NY Tennis Magazine: "Laser Therapy for Tennis Players"
Sept/Oct. 2017 NY Tennis Magazine: "Functional Fitness for Tennis Players"
18, 2017 Chiropractic Economics: "The Rest of the Story"
August 2, 2017 Integrative Practitioner: "Treating Ankle Injuries Without Drugs"
July 26, 2017 Integrative Practitioner: "The Gut-Brain Axis in Health and Disease"
July 22, 2017 Functional Medicine University: "The Gut-Brain Axis in Health and Disease"
July 15, 2017 Functional Medicine University: "Can Coconut Oil Kill You?"
July/Aug. 2017 NY Tennis Magazine: "Treating Ankle Injuries Without Drugs"
July 12, 2017 Integrative Practitioner: "Can Coconut Oil Kill You?"
June 2017 The Original Internist: "Nutritional Treatments for Rotator Cuff Tears"
May/June 2017 NY Tennis Magazine: "Nutritional Treatments for Rotator Cuff Tears – Pt. 2"
April-June 2017 FCA Journal: "The Gut-Brain Axis in Health and Disease"
3, 2017 Integrative Practitioner: "Cascading Relief: Laser Therapy is Better Than Dangerous Drugs"
29, 2017 Integrative Practitioner: "Nutritional Treatment for Rotator Cuff Tears – Pt. 1"
March 2017 com: "Americans' Bodies Have Become the Landfill for Toxic Waste – Pt. 1"
Mar/Apr 2017 NY Tennis Magazine: "Nutritional Treatments for Rotator Cuff Tears – Pt. 1"
March 2017 The Original Internist: "Nutritional Protocols for Soft-Tissue Injuries and Joint Health"
15, 2017 Integrative Practitioner: "Experts Weigh in On The Future of Integrative Medicine"
14, 2017 Chiropractic Economics: "Cascading Relief"
6, 2017 Mic: "Quick Healthy Dinner Recipes: What Nutritionists Cook When They're Feeling Lazy"
3, 2017 Prevention.com: "5 Signs Your Back Pain Might Signal a More Serious Problem"
27, 2017 NewsMaxHealth: "Workout-Free Activities That Exercise Your Muscles and Heart"
30, 2017 The Active Times: "Eat More of These 25 Foods and Lose Weight"
26, 2017 NY Tennis Magazine: "Non-Drug Treatment for Tennis Elbow"
2017 RedBook: "7 Diet Mistakes You're Definitely Making"
2017 MuscleandFitness.com: "17 Sex Tips for Men to Follow in 2017"
27, 2017 Mind, Body, Green: "The Best Healthy Eating Advice We Heard All Year"
27, 2016 The Hill: "4 Solutions for Your New Year's Health-Savings Resolution"
/Jan. 2017 Red Book: "The Wise Woman's Guide to Booze"
2016 & prior Upon request
Tele-Conference Webinars Conducted:
July 17, 2018 Functional Medicine University, "Concussions' Effect on the Gut-Brain Axis"
May 15, 2018 Erchonia Medical: "Hands-On Laser Approach"
17, 2018 Erchonia Medical: "Arsenal for the War on Pain"
10, 2017 Functional Medicine University: "Nutrition Makes Anti-Aging Possible: Secrets of Your Telomeres"
June 8, 2017 QOL Labs: "The Next Generation Antioxidant – Oligonol"
May 16, 2017 Chiropractic Economics: "Excess Fat: Effects on Patient Health. Scientific Breakthroughs on How to Resolve This Epidemic"
23, 2017 Dynamic Chiropractic: "Excess Fat: Effects on Patient Health. Scientific Breakthroughs on How to Resolve This Epidemic"
7, 2017 Functional Medicine University: "The Gut Brain Axis in Health and Disease"
21, 2017 Erchonia Medical, "Zerona Body Contour"
17, 2017 Erchonia Medical, "Violet Laser Applications"
2016 Erchonia Medical, "Zerona Body Contour"
2016 Functional Medicine University, "Toxic Effects of Leaky Gut (LPS): Protocols and Assessments (Part 1)
2016 WebExercises, "Breakthroughs in the Treatment of Concussions"
May 2016 Functional Medicine University, "Healing the Aging Metabolism: Breakthroughs in Anti-Aging Nutrition"
April 2016 Functional Medicine University, "Musculoskeletal Nutrition: Proven Protocols for Clinical Success"
2006-2015 Upon request
Continuing Education Seminar Conducted:
30, 2018 4-hr. featured Speaker, Erchonia/Colorado Chiro. Assoc., Denver, CO: "Gut Health's Effects on Athletic Performance/Concussion"
28, 2018 4-hour seminar, Nutri-Dyn/WCA Fall Convention, Wisconsin Dells, WI: "Breakthroughs in the Treatment of Concussion"
27, 2018 8-hour sem., Nutri-Dyn/WCA Fall Convention, Wisconsin Dells, WI: "Musculoskeletal Nutrition: Proven Protocols for Clinical Success"
22-23, '18 12-hour seminar, Erchonia, Long Island, NY: "Fortify: A systematic Approach to Functional Health"
16, 2018 4-hour seminar, Metagenics, Calgary, Ca.: "Clinical Applications of Ketosis"
15, 2018 4-hour seminar, Metagenics, Vancouver, Ca.: "Clinical Applications of Ketosis"
14, 2018 Featured speaker, ChiroFest/Erchonia, Vancouver, WA: "Breakthroughs in the Treatment of Concussion"
18, 2018 Featured speaker, FL Chiro. Convention, Erchonia, Orlando, FL: "A Roadmap to Optimal Musculoskeletal Health and Performance"
17, 2018 Featured speaker, FL Chiro. Convention, CyrexLabs/Metagenics, Orlando, FL: "Implementation of Nutrition for Improved Chiropractic
                                     Outcomes"
July 21-22, 2018 12-hour seminar, Erchonia, Arlington, VA: "Fortify: A systematic Approach to Functional Health"
July 14-15, 2018 12-hour seminar, Erchonia, Tallahassee, FL: "Fortify: A systematic Approach to Functional Health"
June 23-24, '18 12-hour seminar, Erchonia, Bozeman, MT: "Fortify: A systematic Approach to Functional Health"
June 22, 2018 Featured speaker, NormaTec, PHATS/SPHEM Annual Conf., Orlando, FL
June 16-17, '18 12-hour seminar, Erchonia, Ridgeland, MS: "Fortify: A systematic Approach to Functional Health"
June 10, 2018 6-hour seminar, Metagenics, Denver, CO: "Ketogenic Diet, A Deep Dive"
June 9, 2018 6-hour seminar, Metagenics, Dallas, TX: "Ketogenic Diet, A Deep Dive"
June 8, 2018 Featured speaker, Erchonia/AZ Chiro. Assoc., Phoenix, AZ: "Breakthroughs in the Treatment of Concussions"
May 19-20, '18 12-hour seminar, Erchonia, Boise, ID: "Fortify: A systematic Approach to Functional Health"
May 12, 2018 6-hour seminar, Metagenics, Seattle: "Ketogenic Diet, A Deep Dive"
May 6, 2018 6-hour seminar, Metagenics, NYC: "Ketogenic Diet, A Deep Dive"
May 5, 2018 6-hour seminar, Metagenics, Chicago, IL: "Ketogenic Diet, A Deep Dive"
28-29, '18 12-hour seminar, Erchonia, Shreveport, LA: "Fortify: A systematic Approach to Functional Health"
27, 2018 Featured speaker, 8WW/Metagenics, Newtown, PA: "Links Between Physical Fitness and Brain Health"
26, 2018 8-hr seminar, 8WW/Metagenics, Newton, PA: "Mastering Lab Assessments and Supplemental Protocols"
19, 2018 Featured speaker, Nutri-Dyn/SD Chiro Soc. Spring Symposium, Sioux Falls, SD: "Gut to Brain Health"
14-15, '18 12-hour seminar, Erchonia, Reno, NV: "Fortify: A systematic Approach to Functional Health"
13, 2018 Featured speaker, Metagenics/Cyrex/DABCN, Port St. Lucie, FL: "Bacterial Toxins' Threat to Neuroplasticity"
7-8, 2018 12-hour seminar, Nutri-Dyn/NorthWestern Health Sciences: "New Paradigm in Sports Performance Nutrition"
6, 2018 Featured speaker, Erchonia/Texas Sports Chiropractic Conference: "Breakthrough in The Treatment of Concussion"
24-25, '18 12-hour seminar, Erchonia, Spokane, WA: "AMPED"
10, 2018 6-hour seminar, Metagenics, Atlanta, GA: "Ketogenic Diet, A Deep Dive"
9, 2018 Featured speaker, Erchonia/NYSCA, Mohegan Sun, CT: "Breakthroughs in the Treatment of Concussions"
9, 2018 Featured speaker, Erchonia/NYSCA, Mohegan Sun, CT: "Achieve Max Performance Everyday"
3, 2018 6-hour seminar, Metagenics, Tampa, FL: "Ketogenic Diet, A Deep Dive"
2, 2018 Featured speaker, Cyrex Labs, NCLC, Washington DC: "Clinical Relationship Between Gut Health and Spinal Joint Inflammation"
1, 2018 Featured speaker, Erchonia, Parker Seminars, Las Vegas, NV: "Breakthroughs in the Treatment of Concussions"
24-25, '18 12-hour seminar, Metagenics/NorthWestern Health Sciences, Banff, Ca.: "Gut to Brain Axis in health and Disease"
21, 2018 Keynote speaker, HIS pre-conference, NYC: "Physical Fitness Effects on Brain Health"
Feb 10-12, '18 12-hour seminar, Erchonia, Spokane, WA: "AMPED"
8, 2018 Keynote speaker, Erchonia/NWHS University Homecoming, Minneapolis, MN: "Functional Fitness: A New Paradigm for Chiropractic"
3, 2018 8-hour seminar, Metagenics, Houston, TX: "Integration of Functional Nutrition"
28-29, 2018 12-hour seminar, Erchonia, Indianapolis, IN: "AMPED"
Jan 21-22, 2018 12-hour seminar, Erchonia, Philadelphia, PA: "AMPED"
Dec 15, 2017 Featured speaker, A4M/Cyrex, Las Vegas, NV: "Bacterial Toxins' Threat to Neuroplasticity"
Dec 9-10, 2017 12-hour seminar, Erchonia, Portland, MN: "Optimizing Musculoskeletal Health"
Dec 1, 2017 Featured speaker, 2-hour pres., Erchonia/Pro-Sport Chiropractic, Las Vegas, NV: "The Effects of Gut Health on Athletic Performance"
Nov 18-19, 2017 12-hour seminar, Erchonia, Davenport, IA: "Inside-Out Health"
Nov 11-12, 2017 12-hour seminar, Erchonia, Fargo, ND: "Optimizing Musculoskeletal Health"
Nov 4-5, 2017 12-hour seminar, Erchonia, Albany, NY: "Optimizing Musculoskeletal Health"
28, 2017 Metagenics, Tampa, FL: "Integration of Functional Nutrition"
27, 2017 Featured speaker, Nutri-Dyn/Great Lakes Conference: "New Paradigm in Performance Nutrition"
21-22, 2017 12-hour seminar, Erchonia/IA Chiropractic Assoc., Cedar Rapids, IA: "Inside-Out Health"
Oct 14, 2017 Featured speaker, QOL/NY Chiro Council, Tarrytown, NY: "The New Paradigm in Chiropractic Performance"
Oct 7-8, 2017 12-hour seminar, Erchonia, Norwood, MA: "Inside-Out Health"
Sept 23, 2017 4-hour seminar, Ecogenics, Agawam, MA: "Inflammation: The Cure and Fuel of Disease"
Sept 16-17, '17 12-hour seminar, Erchonia, Birmingham, AL: "Inside-Out Health"
Sept 14-15, '17 12-hour seminar, Nutri-Dyn/WCA Fall Convention, WI: "Integration of Functional Nutrition"
Sept 9-10, '17 12-hour seminar, Erchonia, Portland, OR: "Inside-Out Health"
26, 2017 Featured speaker, FL Chiro. Convention, Performance Health/NormaTec, Orlando, FL: "Sports Recovery/Performance Review 2017"
25, 2017 Featured speaker, Florida Chiropractic Convention, Cyrex/Erchonia, Orlando, FL: "The Gut-Brain Axis in Health and Disease"
19-20, '17 12-hour seminar, Erchonia, Sacramento, CA: "Inside-Out Health"
12, 2017 8-hour seminar, Metagenics, Irvine, CA: "Integration of Functional Nutrition"
5-6, 2017 12-hour seminar, Erchonia, Rosemont, IL: "Inside-Out Health"
July 22-23, 2017 12-hour seminar, Erchonia, Baltimore, MD: "Inside-Out Health"
June 24-25, '17 12-hour seminar, Erchonia, Salt Lake City, UT: "Inside-Out Health"
June 23, 2017 Featured speaker, Florida Chiropractic Convention, Cyrex/Erchonia, Miami, FL: "The Gut-Brain Axis in Health and Disease"
June 10, 2017 8-hour seminar, Metagenics, Calgary, CA: "Integration of Functional Nutrition"
June 3-4, 2017 12-hour seminar, Erchonia, Lexington, KY: "Optimizing Musculoskeletal Health"
May 20-21, '17 12-hour seminar, Erchonia, Anchorage, AK: "Inside-Out Health"
May 13, 2017 8-hour seminar, Metagenics, Montreal, Ca: "Integration of Functional Nutrition"
May 3, 2017 Featured speaker, Erchonia/ChiroSushi, Las Vegas, NV: "5 Reasons to See the Light in Laser"
May 2, 2017 Featured speaker, Erchonia/ChiroSushi, Las Vegas, NV: "Inside-Out Health"
April 30, 2017 8-hour seminar, Metagenics, Boston, MA: "Integration of Functional Nutrition"
April 29, 2017 8-hour seminar, Erchonia/Cyrex Labs, E. Brunswick, NJ: "The Effects of Gut Health on Athletic Performance"
April 27, '17 Keynote speaker, SD Chiro. Assoc., Nutri-Dyn, Sioux Falls, SD: "Musculoskeletal Nutrition: Proven Protocols for Clinical Success"
April 22-23, '17 12-hour seminar, Erchonia, Bloomington, MN: "Optimizing Musculoskeletal Health"
31, 2017 Featured speaker, Erchonia/FCA, Jacksonville, FL: "The Gut-Brain Axis in Health and Disease"
24, 2017 Featured speaker, Erchonia/NC Chiro. Association: "Optimizing Musculoskeletal Health: Protocols for Performance and Recovery"
18, 2017 12-hour seminar, Erchonia, Newport Beach, CA: "Inside-Out Health"
11, 2017 9-hour seminar, Metagenics, Atlanta, GA: "Integration of Functional Nutrition"
10, 2017 Featured speaker, Nutri-Dyn, MN Chiropractic Assoc: "Optimizing Musculoskeletal Health"
4-5, 2017 12-hour seminar, Erchonia, Austin, TX: "Optimizing Musculoskeletal Health"
24, 2017 Integrative Health Symposium, featured speaker, NYC: "Inside-Out Health: Breakthroughs in the Resolution of Inflammation"
18, 2017 9-hour seminar, Metagenics, Toronto, Ca.: "Integration of Functional Nutrition"
11, 2017 9-hour seminar, Metagenics, Portland, OR: "Integration of Functional Nutrition"
4-5, 2017 12-hour seminar, Erchonia, Saddle Brook, NJ: "Optimizing Musculoskeletal Health"
2, 2017 Featured speaker, Nutri-Dyn, Northwestern Health Sciences Homecoming, MN: "Breakthroughs in the Treatment of Concussion"
21-22, '17 12-hour seminar, Erchonia, Kentucky: "Inside-Out Health"
5, 2017 Featured speaker, PSATs for Major League Soccer. NormaTec, Los Angeles, CA.
2007-2016 Upon request
Additional Speaking Engagements:
Advancements and Accreditations:
Upon reques
Check Out Erchonia's Complete Schedule