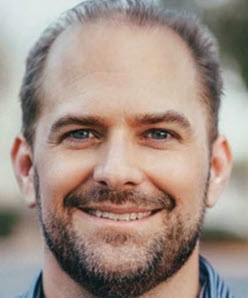 Kirk Gair, D.C., I.D. E.
1901 W. Pacific Ave #205
W. Covina, CA 91790
626-338-3600
www.LaserChiropractic.net
www.DrKirkGair.com
www.Facebook.com/ThyroidInfo
Upcoming Events
Register for Next Gen Practice - Temecula, CA - Nov 6th!!
Register for Vitality LIVE STREAM - Atlanta, GA - Nov 13th-14th!!
Register for Vitality - St. Louis, MO - Dec 11th-12th!!
Personal Profile
Dr Kirk Gair has been in private practice since 1999 and began using Erchonia cold lasers in 2004. During that time, he has worked with athletes of all levels, including Super Bowl Champions, MLB champions, High School wrestling National and State champions, college and high school football, baseball, and track champions and record holders, and with the Dodgers/Angles Fantasy Camp. Due to the results he gets with his laser protocols, he has a wait list, 100% referral practice.
In addition to treating top level athletes, he has also completed additional training in functional medicine and functional neurology under the guidance of internationally acclaimed Dr. Datis Kharrazian, and has patients come from all over the US for help.
He appeared in Dr. Izabella Wentz's documentary, The Thyroid Secret, which was seen by over a half million people worldwide. In it he discussed the cold laser methods he uses on complicated thyroid and brain cases. Dr. Gair's methods were also discussed in her best selling book, Hashimoto's Protocol. He has also written articles for the Hypothyroid Mom website, which has over 1 million followers, and his facebook page, www.Facebook.com/ThyroidInfo, has over 9,000 followers. He has also been featured on podcasts by Thyroid Nation, Rebel Health Tribe, and The Thyroid Pharmacist, Dr Izabella Wentz.
EDUCATION
Southern California University of Health Sciences, Whittier CA 1996-1999
Doctor of Chiropractic
Graduated with Honors
Member of Delta Sigma national honors society
Dean's List
Mindlin Scholarship for Honors at Entrance Award Recipient
Teaching Assistant for Chiropractic Technique
University of La Verne, La Verne CA 1993-1994
Teaching Credential
Dean's List
University of California at Santa Barbara, Santa Barbara CA 1988-1993
Bachelor of Arts English
Bachelor of Arts Sociology
Equivalent units for Minor in Spanish
Graduated with Honors
Dean's List
Big West Scholar Athlete
PROFESSIONAL CREDENTIALS AND SPECIALTIES/ADVANCED TRAINING
Doctor of Chiropractic, State of California, current
Industrial Disability Evaluator, State of California,
Qualified Medical Examiner, State of California, 2003-2004 (expired)
Basic and Advanced Cold Laser Courses, Erchonia Medical, 2004 through 2008
Mastering the Thyroid, Apex Energetics, 2012
Mastering Functional Blood Chemistry, Apex Energetics, 2012
100 Hours Completed for Diplomate in Functional Neurology through IAFNR
WORK EXPERIENCE
Laser Chiropractic, West Covina CA, self employed 1999- Present
PUBLICATIONS
"Ocean Dreams". Music for Relaxation and Stress Reduction. 2011. Self published
"Simple Steps to Reduce Stress". Book. 2000. Self published.
WEBSITES
Check Out Erchonia's Complete Schedule Here!