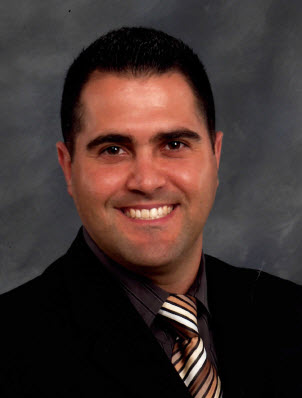 Andre Camelli, DC
2514 Forest Springs Drive
Warren, Ohio 44484
(330) 609-0355 Office
camelli@yahoo.com
Register for CORE STRATEGIES - Denver, CO - Mar 13th!!
Register for CORE STRATEGIES Virtual Seminar - May 22nd!!
Register for CORE STRATEGIES - New Orleans, LA - Aug 7th!!
PERSONAL
Born in Warren, Ohio 1975
Speaks Greek and Croatian
Lifelong Martial Artist
Married to Kristina Kuzmich, D.C.
Daughter, Elena Katarina, born 2007
Son, Luka Joseph, born 2011
EDUCATION
Graduated Howland High School, Howland, Ohio, 1993
Completed Black Belt in American Kenpo Karate, June, 1994
Completed Pre Med Program Youngstown State University, Youngstown, Ohio 1997
Graduated Doctor of Chiropractic, Parker College, Dallas Texas, May 2000
Successfully completed over 500 hours of post graduate clinical nutrition studies
POSITIONS HELD
Independent Martial Arts Instructor 1992-1996
Head Martial Arts Instructor, Parker College of Chiropractic, 1997-2000
Presenter annually, NMT Research Symposium, Portland, Oregon
Clinic Owner & Director of Life Quest Wellness Centers, Inc. Cortland, Ohio 2001 to
Present
Clinic Director & Chief Clinician of Longevity Based Nutrition Strategies 2009-present
Bestselling author of Cracking the Code: Unlock your Genetic Potential 2017
EXPERIENCE
Private Chiropractic Practice, Cortland, Ohio, May 2000-present
Instructs internationally The Quantum Integration Technique, Longevity Based Nutrition & The Patient Empowerment Series
Published multiple articles for On Target OSCA Bulletin
Currently owns & operates one of the largest clinical nutrition practices in the country
Successfully teaches clinical nutrition and wellness strategies to physicians for continuing education & license renewal, 2013-present
LICENSURE
Licensed State of Ohio, May 2000
Licensed State of New York, 2000
Licensed State of Pennsylvania, 2002
ORGANIZATIONAL AFFILIATIONS
On Purpose Organization President, Parker College 1997-2000
Student Body Association, Representative, Parker College 1998-2000
Chiropractic Leadership Alliance 1997-2010
OSCA & EOCS 2015-Present
AWARDS AND ACHIEVEMENTS
Voted by his peers at Parker College, Most Passionate About Chiropractic, May 2000
Founded Quantum Integration Technique, 2005
Developed Patient Empowerment Series for Longevity Based Wellness, 2006
Chiropractor Of The Month, March, 2010, Chiropractic Leadership Alliance
Bestselling author of Cracking the Code: Unlock your Genetic Potential 
 Check Out Erchonia's Full Schedule Here!
Last Updated on August 28, 2019 by Erchonia