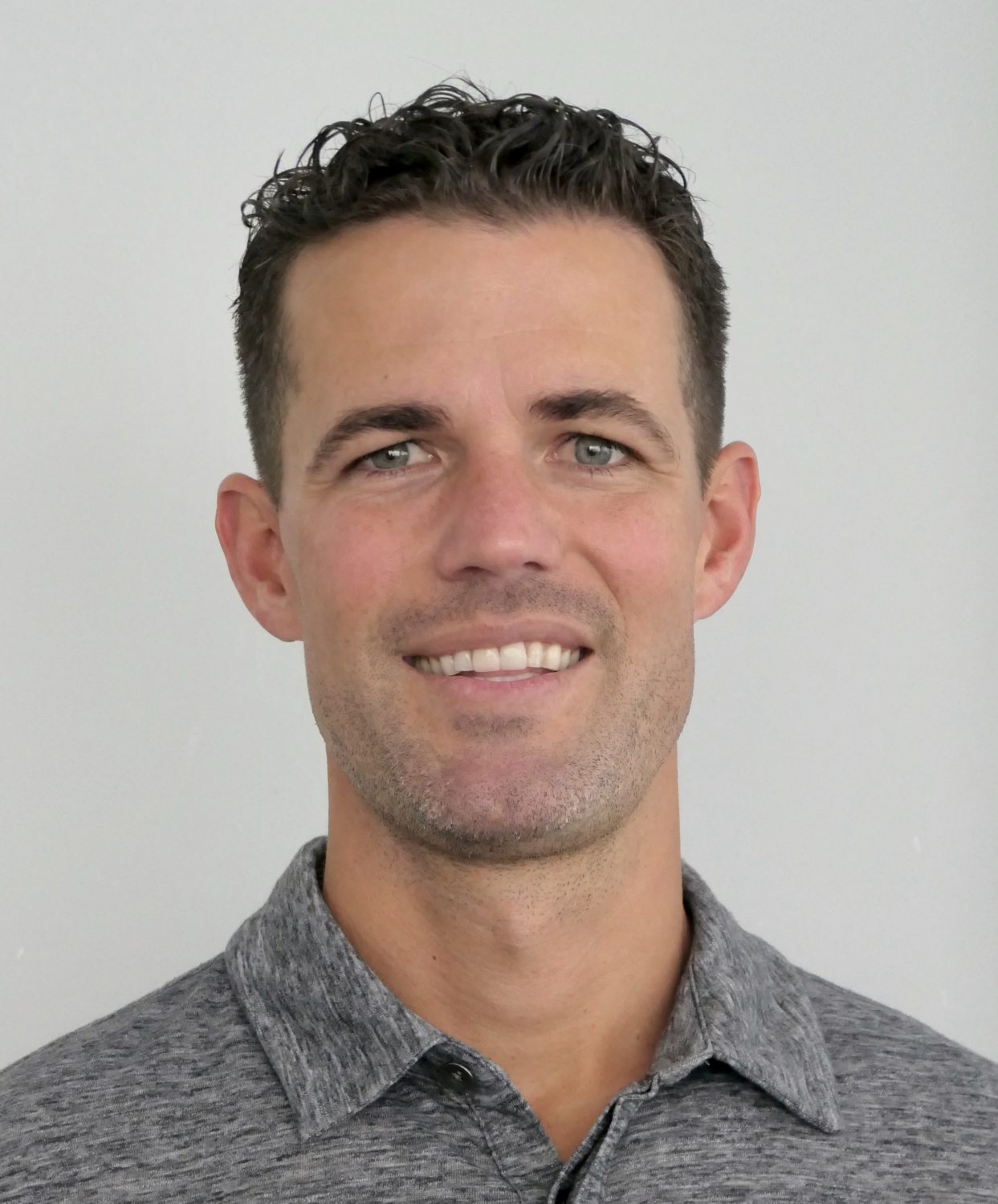 Dr. Dustin T. Dillberg DACM. L.Ac. PAS
4366 Kukui Grove St. #200                                            (808) 652.6449
Lihue, HI  96766
www.painfree-kauai.com   dustindillberg@gmail.com
Upcoming Events
Register for LASER & TCM INTEGRATION Webinar - Dec 9th!
Skills Profile
Second Generation Doctor and Natural Healthcare Specialist
Hawaii Licensed Acupuncturist
Specializing in sports medicine, performance, movement patterns, corrective exercise, myofascial systems, functional neurology, lymphatics, breath work, laser therapy, natural pain management and functional medicine
Speaker, writer, and educator
Hawaiian Ocean Safety Certified // Tow-in Surf and Rescue Certified
Education:
Doctorate of Acupuncture and Chinese Medicine – Graduated 2019
Master of Science Traditional Oriental Medicine – completed 2007
Pacific College of Oriental Medicine- San Diego - 2003-2007, 2018-2019
Accredited academic and clinical hours of in-depth study including

Nutrition, Chemistry, Biology, Pharmacology, & Herbology
Psychology, Anatomy, Physiology, Etiology & Pathology
Acupuncture, Laser Therapy, Functional & Natural Medicine
-----------------------------------
Egoscue University- San Diego - 2005-2010
Posture Alignment Specialist – 2007
Egoscue University Teaching Credentials - 2008
-----------------------------------
Pettibon Institute of Spinal Technologies- Gig Harbor - 2006-2008
Spine Rehab Technician/Pettibon Rehabilitation Therapy Specialist - 2007-2008
-----------------------------------
Bradford Institute- San Diego - 2006-2007
Functional Nutrition Testing and Treatment – 2007
Phase Contrast and Dark Field - High Resolution Blood Morphology Testing and Diagnosis
Professional Experience:
Owner and CEO
Pain Free Kauai INC - September 2011-Present
Founder and CEO organizing Clinic Operations
Inventing and Developing Therapy Protocols
Professional Experience (continued):
Carrying out treatment for thousands of patients

Including many Professional and Olympic level athletes.

Educational roles and speaking
Functional Medicine Consultant
Xymogen – June 2015- Present
Educational role for doctors/practitioners
Sales, Marketing, Scientific Consultant
-----------------------------------
Scientific Advisor – Product Development Consultant – KonaRed 2015-2016
Human Performance Specialist - Athlete Cell – 2013- 2015
Affiliate Instructor - Egoscue University/Institute - 2007- 2016
Member of Strategy Team

1st affiliate instructor to be added to team

Instructing in Person & Online

Courses, Seminars, Study Groups, & Tutoring

Build Relationships and Listen to the needs of practitioners and students
Curriculum Development and Course Material Production
Natural Healthcare Specialist - Dillberg Integrated Healthcare - 2007- 2011
Clinical Acupuncturist –Intern - Rady Children's Hospital –2005-2007
Working in depth with fellow practitioners/doctors in the Oncology, Hematology, and Chronic pain departments of the Hospital. Great experience in educating patients (children) and their families of complicated health issues in ways easily understood.
Team Manager - Famous Surf Wax and Accessories – 2003-2005
Focused around expanding the brand job included:
Organizing events, product presentations, team management, and helping unhappy clients feel completely satisfied
Co-Owner, Instructor, Surf Camp Developer - Kauai Surf School - 1999-2005
Water safety, Surf Instructor, Life Guard, Guide
Film Appearances:
Unstoppable – The Bethany Hamilton Story – interviewed throughout as Bethany's sports medicine Doctor of acupuncture. Shown working with her and during her athletic training portion of film. Winner of Hawaii film festival etc. - To be released worldwide 6/2019
Soul Surfer – Sony Pictures – Athletic training role in real life footage at end of film -2011
Publications:
Integrative Pain Perspectives – Acupuncture Today 3/2019
"Body and Soul" – Co-authored book by Bethany Hamilton and Dustin Dillberg - 7/2014
Interview for cover story – American Fitness Magazine - 7/2013
10 ways Class 4 laser therapy can help you - Inspiration Wellness Journal – Spring 2013
Your Knees – The Lynchpin of Mobility – Inspiration Wellness Journal – Fall 2011
Wall Street Journal - How do you work out? With Bethany Hamilton's Trainer- Dustin Dillberg, WSJ(print and online) - May 2011
Sports Medicine and Therapy- Todd Anthony, TRX Training Journal – May 2011
Triumph over Adversity- Robin Jumper, Inspiration Wellness Journal - Winter 2011
Lifestyle Medicine 101, Kauai Business Report - March 2011
Secret to Health, Kauai Business Report – February 2011
Better Health in 2011- Kim Tamaoka, Garden Island Resolution Edition – January 2011
Best of East and West- Amanda Gregg, Midweek Kauai – December 2010
Kauai's Keiki Benefit with fitness course donation, Garden Island – April 2010
Goal Setting- Pam Woolway, Garden Island – January 2010
Bringing Pain-Free Living to Kauai- Robin Jumper, Garden Island – October 2009
Lectures, Seminars, and Presentations:
"Beasutifully Flawed" Annual amputee retreat with Bethany Hamilton October 2013, 2014, 2015, 2016, 2017, 2018 – Week of healthcare education presentations and coaching
"Athlete Cell" – 2 and 3 day workshop/camp settings full of performance education, 7 camps run and taught 2014-2015
"Integrative Laser Therapy" - Lecture - primary presenter at American Chiropractic Conference, American Acupuncture Conference, American Spa Conference, and American Massage Conference – September 2013
"Integrating Postural Testing and Therapy into Treatment" - American Chiropractic Conference, American Acupuncture Conference, American Spa Conference, and American Massage Conference – September 2013
"Advancements in Athletic Conditioning", 2nd Annual Human Event. Kauai, HI. Egoscue University - October 2010
"Putting Posture First- Physical stimulus in a Holistic Paradigm" CHI Camp Honolulu. Cory Holly Institute. April 2010
"Eumuah Technique and Sports Medicine", 1st Annual Human Event. San Diego. Egoscue University. October 2009
"Comprehensive Natural Healthcare with a Science based Paradigm" –American Biologics - International Symposium of Integrative Medicine, Montecatini, Italy July 2007 (Co-Lecture)
Frequent and Numerous:

Teaching Certification Seminars
Health events for large groups
Colleague focused presentations
Corporate health and wellness events
Courses for Egoscue University

Post-secondary Courses taught:

EM101- Pain, Posture, & Performance
EM103- Health Through Motion
EM201- Posture/Anatomy Identification
EM202-Symptoms and dysfunction
EM203- Functional Movement Assessment and Testing
EM204-Introduction to Corrective Exercise
EM206- Corrective Exercise- Application to Sports
SEM207- Posture Alignment Specialty Level 1
EM301- Advanced Posture Analysis and Explanation
EM302-Gait Analysis
EM304-Corrective Exercise- Clinical Implementation
EM306- Functional Strength and Conditioning
EM307- Posture Alignment Specialty Level 2
PF101- Beginner Patch Fitness
PF201- Advanced Boot-Camp Patch Fitness
PF303- Patch Functional Fitness Instructor/Advanced Certification
CE501- Mentoring
CE502- Posture, Respiratory System, and East-West Breathing
CE505- Posture Alignment Specialty Tutoring
Check Out Erchonia's Complete Schedule Here!
Last Updated on August 28, 2019 by Erchonia