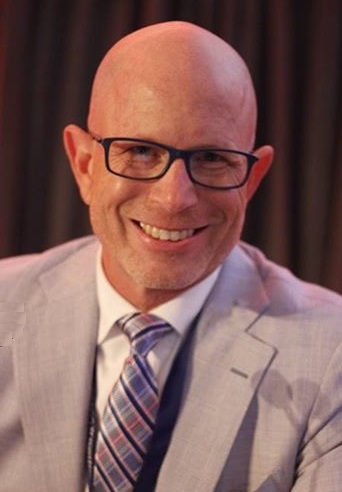 Chris Bromley, DPM
Premier Medical Group
22 Fairmont Ave
Poughkeepsie, NY  12603
PH:  (845) 454-0630
Register for NON-THERMAL CLINICAL APPLICATIONS IN PODIATRY Webinar - Apr 29th at 7:00pm EST
Christopher Bromley, DPM currently serves as the Department Chair of Foot and Ankle Surgery of VassarMedical Center. Dr. Bromley is the managing partner of a large multi-specialty group in upstate NY. Dr. Bromley's specialties within the group include Surgery, Sports Medicine and Homeopathy. Dr. Bromley has been passionate about nutrition and complementary medicine since entering private practice. Dr. Bromley completed his surgical residency in 1992 in Baltimore Maryland. His training included such prestigious hospitals as the University of MD and John's Hopkins. Currently Dr. Bromley serves as a national speaker and consultant for several companies specializing in Foot and Ankle Surgery.
Residency:     Maryland Podiatric Surgical Residency Program
Foot and Ankle Surgery at University of Maryland &
John's Hopkins Teaching Hospitals July 1990-July 1992
Certification: Board Certified American Board of Podiatric Surgery
Fellow American Professional Wound Care Association
Education:     Washington & Jefferson College, Washington, PA Biology/Pre-Med.
Ohio College of Podiatric Medicine, Cleveland, OH June 1990
Honors:          Dr. G. Harvey Haber Memorial Award for Clinical Excellence
Ohio College of Podiatric Medicine
Positions:       Diplomat American Board of Podiatric Surgery
Chief of Podiatric Medicine & Surgery Vassar Medical Center
Consultant:    National Speaker: Arthrosurface (prod. Development) Solana Medical,
Nestles/Pamlabs, Bellevue Pharmacy, Nextremity Surgical products
MiMedix Surgical Protocal training and development
Publications: National News Publications and Online Publication on topics
From Diabetic Peripheral Neuropathy, Sports Medicine and
Joint Replacement.
Clinical Trial: Low Level Laser Treatment of Onycomycosis
Hospital          Chief of Foot and Ankle Surgery
Affiliations:    Vassar Brothers Hospital, Poughkeepsie, NY
Check Out Dr. Bromley's Schedule Here!