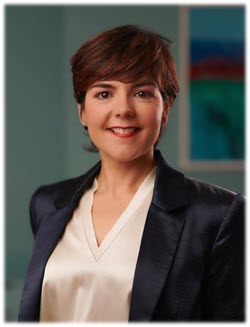 Dr. Natalie Geary
Light Touch Clinic
50 Church St.
Weybridge KT13 8DP
United Kingdom
Phone: +44 1932 731087
Website:  www.lighttouchclinic.co.uk
The Light Touch Clinic is a multi-award-winning clinic, established in 2009 by Dr. Natalie Geary; one of the UK's leading aesthetic doctors. Tucked away in the heart of Weybridge, Surrey; the Light Touch Clinic offers the finest non-invasive & anti-ageing treatments on the market, to help you look your very best whatever your age. Using the latest groundbreaking and bespoke techniques, Dr. Geary and her team of world-class experts, delivers the latest anti-ageing innovations, to restore your natural beauty and revive your inner wellbeing.
Highlighting her enviable reputation, Dr. Geary, aka 'The Skin Queen'' is recognized as one of the leading, most respected doctors in the aesthetics industry today, with a growing A-List clientele. Often called upon to comment in the national media and guest star on various media channels, Dr. Geary was listed in Tatler's Beauty & Cosmetic Surgery Guide 2015 and 2017 as one of the "Best for Botox and Fillers". She was also awarded "Best Non-Surgical Makeover" by the prestigious MyFaceMyBody Awards in 2015.
Dr. Natalie Geary continues to provide her expertise as a speaker, whilst pioneering some of the latest combination treatment methods to help patients reclaim their health through cosmetic treatments, hormone-balancing, and nutrition. Being the first clinic in the UK to offer ULTRAcel skin tightening treatments, Natalie is planning on opening Go Figure! – a weight loss clinic that will consist of a multi-faceted approach; combining aesthetic treatments, alongside supplements and nutrition for a truly bespoke and holistic approach to weight loss. Key treatments include CoolSculpting, EmSculpt, and the Erchonia Emarald Laser.
This innovative and game-changing clinic – set to launch in early 2022, aims to give clients a quicker and healthier way to lose weight. Natalie's vision for obesity, is that one day it will be as simple to treat as lying under a machine.
Through her passion for patient safety, Natalie has embraced the period of uncertainty to completely renovate both her clinic and her brand, with a focus on ensuring the environment she offers to her clients is not only warm, comfortable, and welcoming, but also safe.