For Information Contact:
Erchonia Corporation
2021 Commerce Drive
McKinney, TX  75071
ATT:  Charlie Shanks
VP, Sales and Marketing
214.733.5203
cshanks@erchonia.com
Erchonia Corporation, a world leader in the research, design, development, and manufacturing of low-level lasers announced that the US Food and Drug Administration has approved its 4L™ laser for use during liposuction.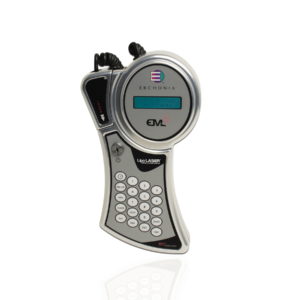 The Erchonia 4L™ laser is the first and only low-level laser approved for use during liposuction. The painless laser treatment is administered a few minutes prior to liposuction and works by liquefying the fat. As a result, fat removal is made easier and quicker. There is less post-op pain and bruising and a speedier recovery time. In addition less pain medication is required.
The FDA approved the laser based on the results of an IRB approved, multi-center, double blind, randomized study. The comparison between the actively treated patients and the placebo-treated patients resulted in an impressive difference between groups in degree of pain. Significant differences in emulsification of fat, ease of extraction, and amount of swelling were also recorded.
"This approval is a major step forward in our goal to establish the Erchonia 4L™ laser as the future of liposuction," comments Charlie Shanks, VP of Sales and Marketing for Erchonia Corporation.  "We believe that eventually patients will demand laser-assisted liposuction over traditional methods because of the amazing post-operative benefits."
Erchonia was founded in 1996 and is dedicated to advancing the science of health through the development of superior bio-medical laser products. Recently, Erchonia moved into a new state of the art facility where research, development, fabrication and assembly of goods are completed in-house. Erchonia also has FDA approval on the use of their lasers for therapeutic healing.
The Erchonia laser is currently being used by approximately 100 cosmetic and plastic surgeons. To find a surgeon or for more information on Erchonia, visit www.erchonia.com.
---